Rules De L'Engagement and I don't mean social media!
DeLeDesserts
Yes, even War has rules! How blase, boring, predictable, and almost deplorable! Which leads us to engagements.  Le ring, 'le put a ring on it if you like it" (those Americains), heirlooms (very Francaise), le must, de rigueur, mandatory R-I-N-G!!
Perhaps, this ring is a bit out of the ball park at Seven Million USD, but it does spell  L-O-V-E, and that's what it's all about! Really. There'll  be cries of "too ostentatious", but please remember that when you have your first child, not the ostentatious mon cheri, the cries! Being a Wife and Mother has to be amply rewarded, and whether you know it or not that is where le road is leading.
Alright, so maybe I am over doing it, there are many ways to make a committment. In some cultures, they don't even use diamonds as a mandatory rule of engagement, non!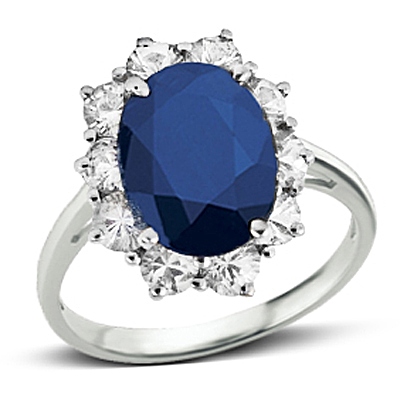 This absolutely breath-taking sapphire gem, surrounded by diamonds was given ,(at least one…
View original post 545 more words